Giving feedback is a crucial part of the learning and growing process
Complaining about something in the right way can produce results!
All teachers know #1 to be true. Some could use a little feedback on how to improve with #2.
I've been using Google Classroom since it started in August 2014. As with any new program, after getting used to it, I started longing for more. Fortunately, there is a way to ask for it! The feature I sought was the ability to create an assignment or announcement ahead of time, and hide it until the day of the lesson. I (along with probably thousands of others) asked, and received. Drafting came out last week! Here's how you can go about getting what you want out of Google Classroom.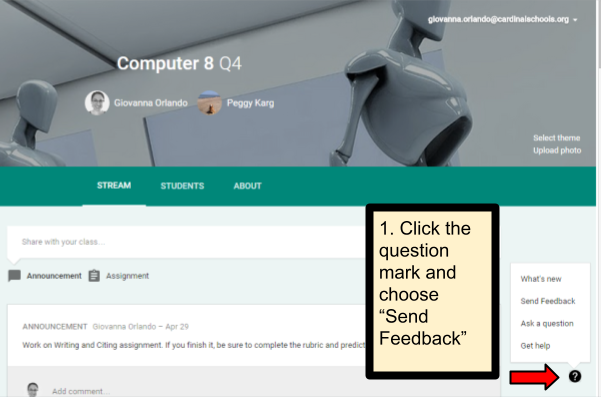 Getting this email was so great! I hope you get one too.

On the next post, I'll be writing about providing feedback to students.